ABOUT WILLIAM
Certified General Appraiser
License # C001103
William, also known as Willie, is blessed with a beautiful wife and three children.  In the photo below from left to right is Willie, his son Tauj, daughter Maya, son Dane, and wife Andrea.  As a family, they enjoy vacations camping in the Redwoods, going to Disneyland, time at the river, hiking, and just spending time together with family and friends.  Life is good for the Flora Family!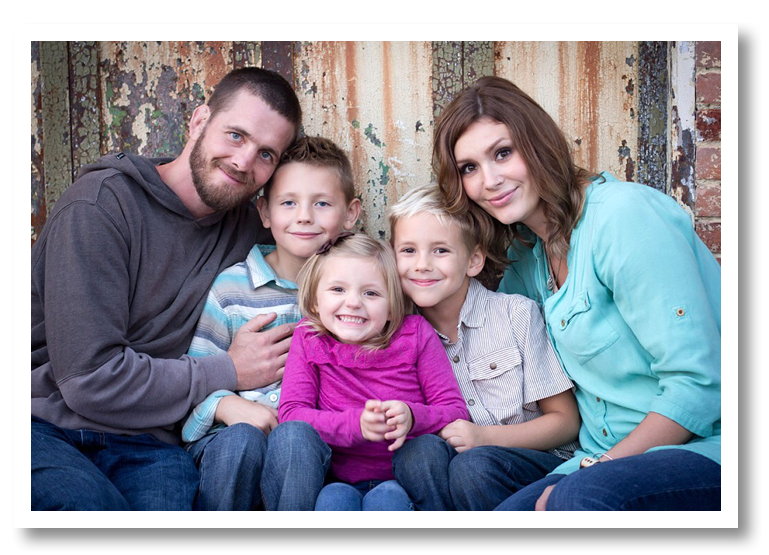 EXPERIENCE 
William Flora's 13 years of appraisal experience includes the full spectrum of commercial, industrial, recreational, residential, medically related, and agricultural  property types of the southern Oregon coast, east to the Interstate 5 corridor.  He is qualified to appraise, review, and consult on a wide variety of property types within the described coverage area.  In 2005 William began his appraisal career as an apprentice appraiser under Jeff Marineau of Marineau and Associates.  In August of 2012 Mr. Flora received his Certified General Appraiser License, and is currently the principal appraiser at Flora Appraisal Services. 
EDUCATION
Mr. Flora has complete all education and experience requirements set forth by the Appraiser Certification and Licensure Board to be a Certified General Appraiser in Oregon.  Education and experience requirements are listed below.
The appraiser must complete 225 hours of education in the following courses:
General Appraiser Market Analysis and Highest and Best Use - 30 Hours

Statistics, Modeling, and Finance - 15 Hours

General Appraiser Sales Comparison Approach - 30 Hours

General Appraiser Site Valuation and Cost Approach - 30 Hours

General Appraiser Income Approach - 60 Hours

General Appraiser Report Writing and Case Studies - 30 Hours

Appraiser Subject Matter Electives - 30 Hours

Bachelor's Degree or Equivalent.  (William completed Bachelors Equivalency through Eastern Oregon University)
The required work experience is 3,000 hours of experience obtained during a period of no fewer than 30 months, with at least 1,500 hours of non-residential appraisal work.